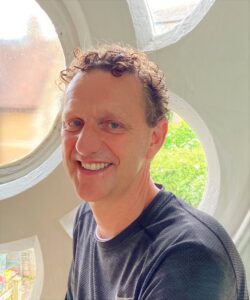 Contact Andy: aimspilates@icloud.com – 07967 134586
Andy loves nature and the outdoors, and initially trained as a landscape architect and horticulturalist. Over time, Andy found that the physical strain and poor posture led to back problems. To restore balance, Andy started Pilates classes and soon realised that Pilates can enable your body to work more efficiently, reduce strain and assist healing while helping to prevent injuries. Andy went on to train as a Pilates teacher at Body Control Pilates in London, completing mat and reformer qualifications, plus specialist qualifications in back rehabilitation and bone health.
Andy has a passion for Pilates and believes that combining the exercises with good functional movement can have amazing benefits. His sessions integrate classical Pilates, energising movements and a modern approach providing challenge, variety and fun. Andy also runs half marathons and Pilates is an integral part of his training regime.
Contact Andy: aimspilates@icloud.com – 07967 134586